SnB@BWH
Admin & Writer
I read the rules for this forum, but it didn't say anything about "trainers". It said not to post download links to cracks, warez and I'm also sure that that means we can't post download links to keygens, patches and serials. I'm just wondering because some people consider them as 'illegal'.
It's similar to a mod menu, in a way. The only thing(s) that's different is that it's for flash games as well as PC games and it's not a modified version of the game (.FF file). It's a program that's usually built in VB/VB.NET.
You open up the trainer and start the game. It has different hotkeys that you can press that change certain stuff in the game (it basically hacks the game).
Here's a picture of a Black Ops 2 trainer: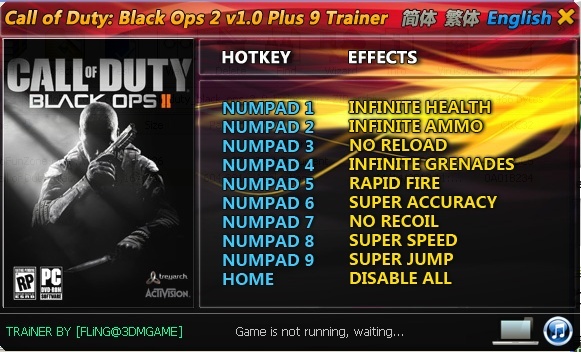 http://i71.servimg.com/u/f71/17/98/92/83/black_10.jpg
_________________