Bully@WiiPlaza
&nbsp
Who still wants to work by hand and HxD?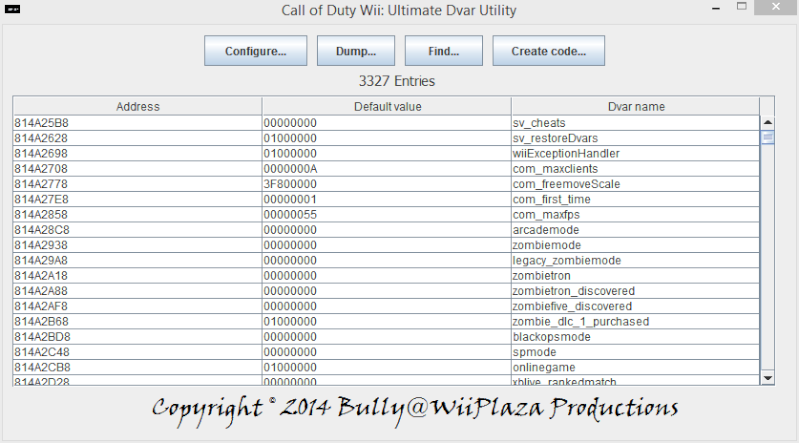 Like the buttons say:
Configure the options for the dvar dump, start the dump, use a powerful search function (contains in name / upper and lowercase ignored) for the dvar names and a code assist which helps in setting up the basic code structure.
N00bs pwned?! 
_________________