SnB@BWH
Admin & Writer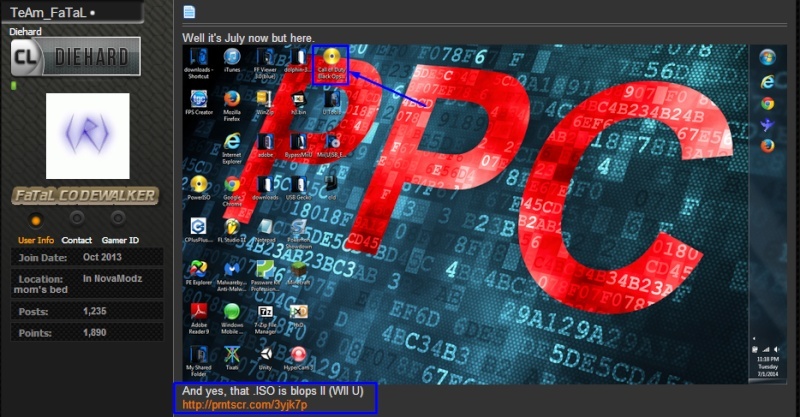 LMFAO! He prolly got that off of TPB and was scammed and didn't even realize it! xD This is how brain-dead some N00bLeakers can actually be. A 5 year old could easily take an ISO which God knows what's in it and rename it to "Call of Duty Black Ops II Wii U.iso". And there's some brain-dead retards *cough*N00bLeakers*cough* out there that actually think it's real. I don't know how the fuck they think that it could even be used, whether or not it's real. Fucking retards!  

Link to the message:
bit.ly 1sXeEcd
_________________

Alive; not dead. Dead to be alive.