SnB@BWH
Admin & Writer
This morning when I got on my computer, I noticed a new icon (Windows 8 logo) on my taskbar. I clicked on it and it took me through a slideshow showing me the "great new features" and asked me if I wanted to upgrade to Windows 10 for free. To be honest, I don't need that bullshit. I just got my computer a year ago and it's a pretty damn good computer too. Windows 8 isn't that old that I should need to upgrade to a newer OS. I won't be making an upgrade for at least another 5 years.
Will you be upgrading to Windows 10? I won't!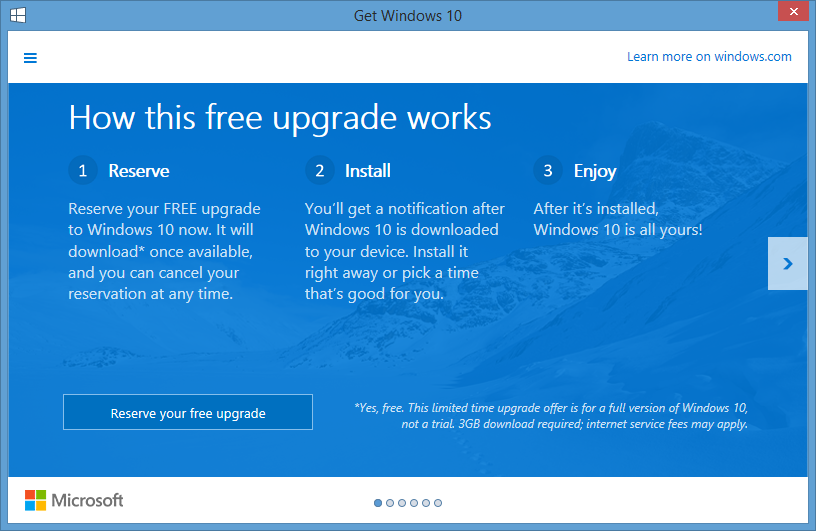 _________________

Alive; not dead. Dead to be alive.