SnB@BWH
Admin & Writer
I found a website the other day that allows you to collect from faucets or to deposit your coins to the site, and convert them to another currency with a 0% fee and with a matched rate. You can't get any better than that! For example, if you convert Bitcoin to Litecoin at a worth of $1.25, you will get exactly $1.25 worth in the currency you are converting to.
Here's the site: CLICK HERE
Bitcoin Faucet #1
Bitcoin Faucet #2
Litecoin Faucet
Dogecoin Faucet
This is how much I made in the past few days. Note: I converted about 5,500 BTC satoshis to Litecoin, and that's just from what I earned in the past few days. It's currently equal to $0.15.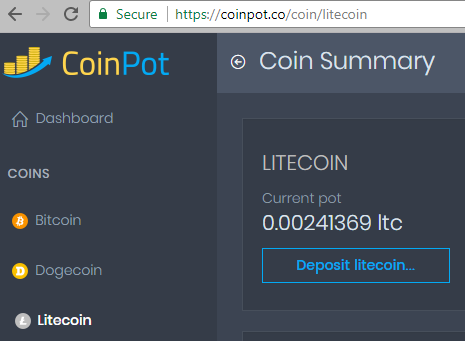 @MK, I'm not sure if you are still into Bitcoin, but I would highly recommend this to you. I'm going to convert back and forth at the best time to profit off it.

_________________